AmericanaPRO Automotive, LLC. Is a privately held company based in Syracuse, N.Y., engineers and manufacturers professional premium grade automotive appearance products.
Dan Pikarsky teamed up with an old friend and motorsports agency colleague, Rob Emerick of R3 Management, based in Detroit MI, the two collaborated and approached Rob's licensing relationships at HOT WHEELS™.
The team at AmericanaPRO Automotive, LLC. and Americana PRO Detailing Products, LLC., have over 120 combined years in the chemical category, professional auto appearance, auto manufacturing business, professional motorsports business, C-Suite retail executives, ALL who share a well-rooted global car culture connection.
AmericanaPRO Automotive is dedicated to "MADE IN THE U.S.A." products and is a company built passionately from the roots of the Americana Car Culture. Hot Wheels Americana Series Premium Car Care Products are proudly MADE IN THE U.S.A.
The brand is dedicated to community service and supports The Jimi Hendrix Foundation 501(c)(3) music programs for Autism and PTSD awareness.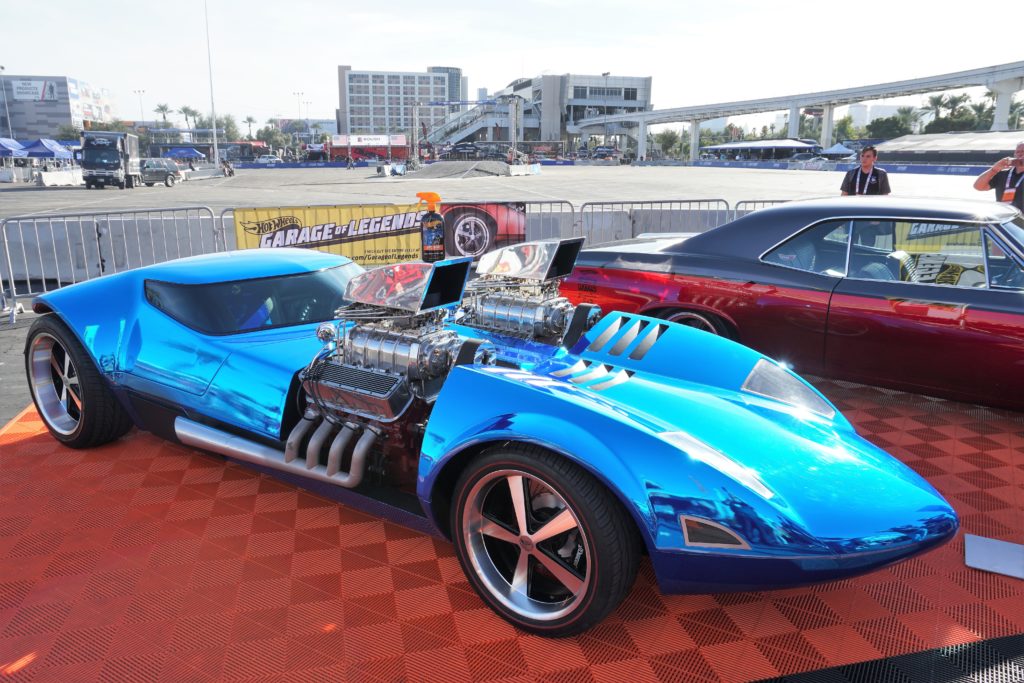 AmericanaPRO commitment to excellence is integrated in each and every product they produce. So how does an industry titan who regularly partners with every major auto manufacturer and world-class entertainment franchise teamed-up with a young automotive appearance company from a small town in upstate New York?
Two words: Dan Pikarsky. Three more words: Americana Car Culture.
Dan Pikarsky, creator and visionary of Americana Pro™ companies and Hot Wheels™ Americana Series™ Premium Car Care Products. He said, "Good ideas live and die everyday, sometimes in the time it takes to explain them. Knowing a good thing when it sees it, Mattel got on board with us at AmericanaPro in 2017 and Hot Wheels Americana Series Premium Car Care Products was born."
Pikarsky is an entrepreneur, marketing expert and strategic businessman. He is responsible for elevating some of the greatest champions, products and people in motorsports and other ventures.
His resume reads like a "Who's Who." Projects in high-level marketing, corporate partnerships and global business development, and has spent decades working with extraordinary NHRA and NASCAR teams, Team Owners, Driver's and Hall Of Fame icons of the sport. Pikarsky also held Sr. Level Marketing positions at major media corporations such as Clear Channel Charlotte: Flagship Network for John Boy & Billy Radio Network, Carolina Panthers & Charlotte Hornets, CBS Sports Radio, Viacom and Galaxy Communications.
Loves car shows and clubs…Pikarsky is devoted to supporting and participating in car shows and car clubs. Next time you hit a show, you might run into the Hot Wheels Americana Series Premium Car Care Products "show crew" who attend various events and provide product education and demonstrations.
Pikarsky is devout to "everything auto." This passion fueled his pursuit to discover exactly what car enthusiasts were looking for and made history with the development of these pro-grade products. His focus, commitment to excellence and tenacity resulted in one of the most epic partnerships with Mattel Hot Wheels Car Care brand.
In the 1970's Mattel Hot Wheels slogan was "Go with the Winner," and today "It's not the same without the Flame." Similarly, AmericanaPRO + Dan Pikarsky + Hot Wheels Car Care Brand = Real winners who wouldn't be the same without the flame.
Call us at 315.809.1999, email [email protected] or submit this form to drop us a comment or question!
We look forward to hearing from you!